Exhibition : MUJI CONNECTS ART
Friday, 26 February – Sunday, 14 March 2021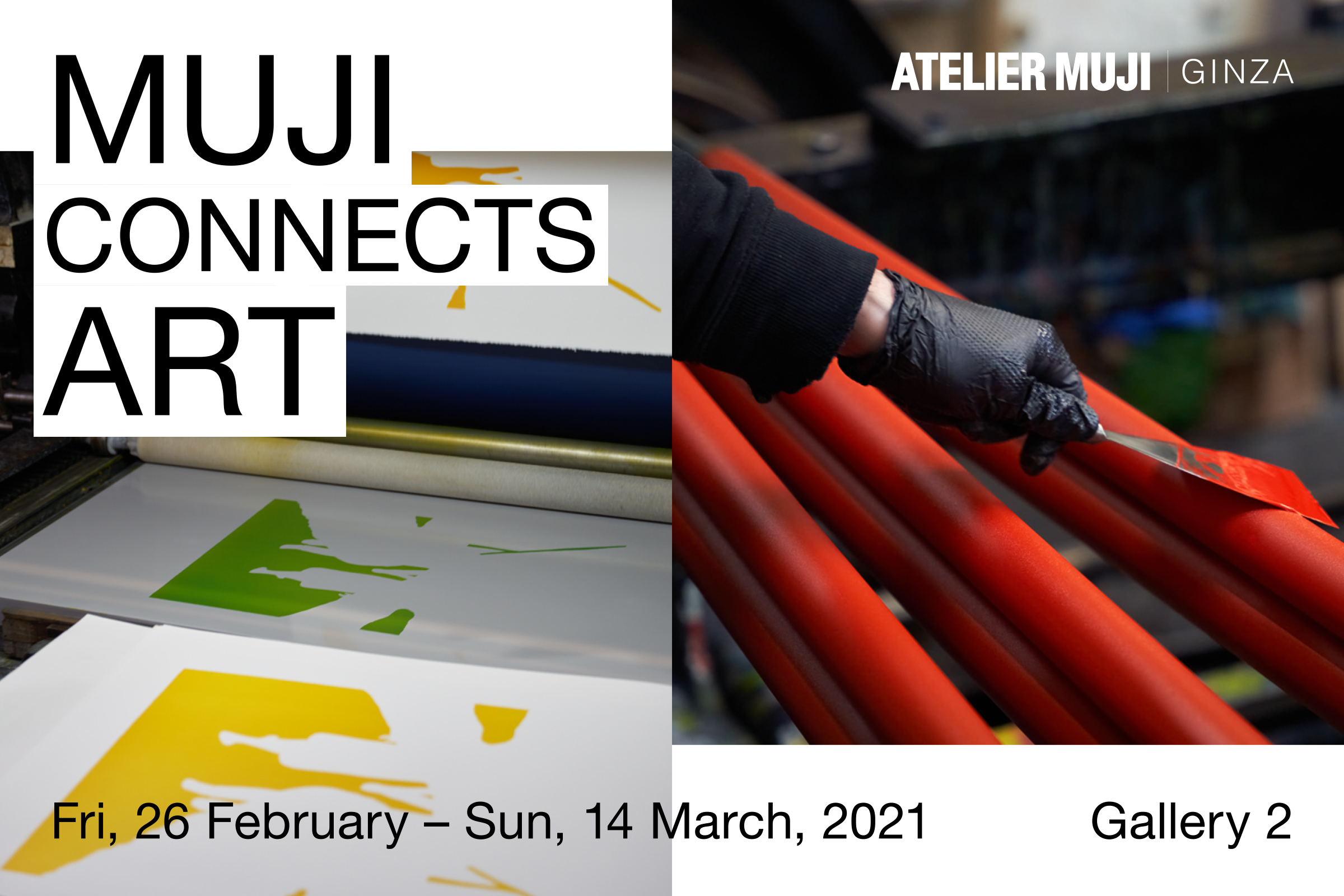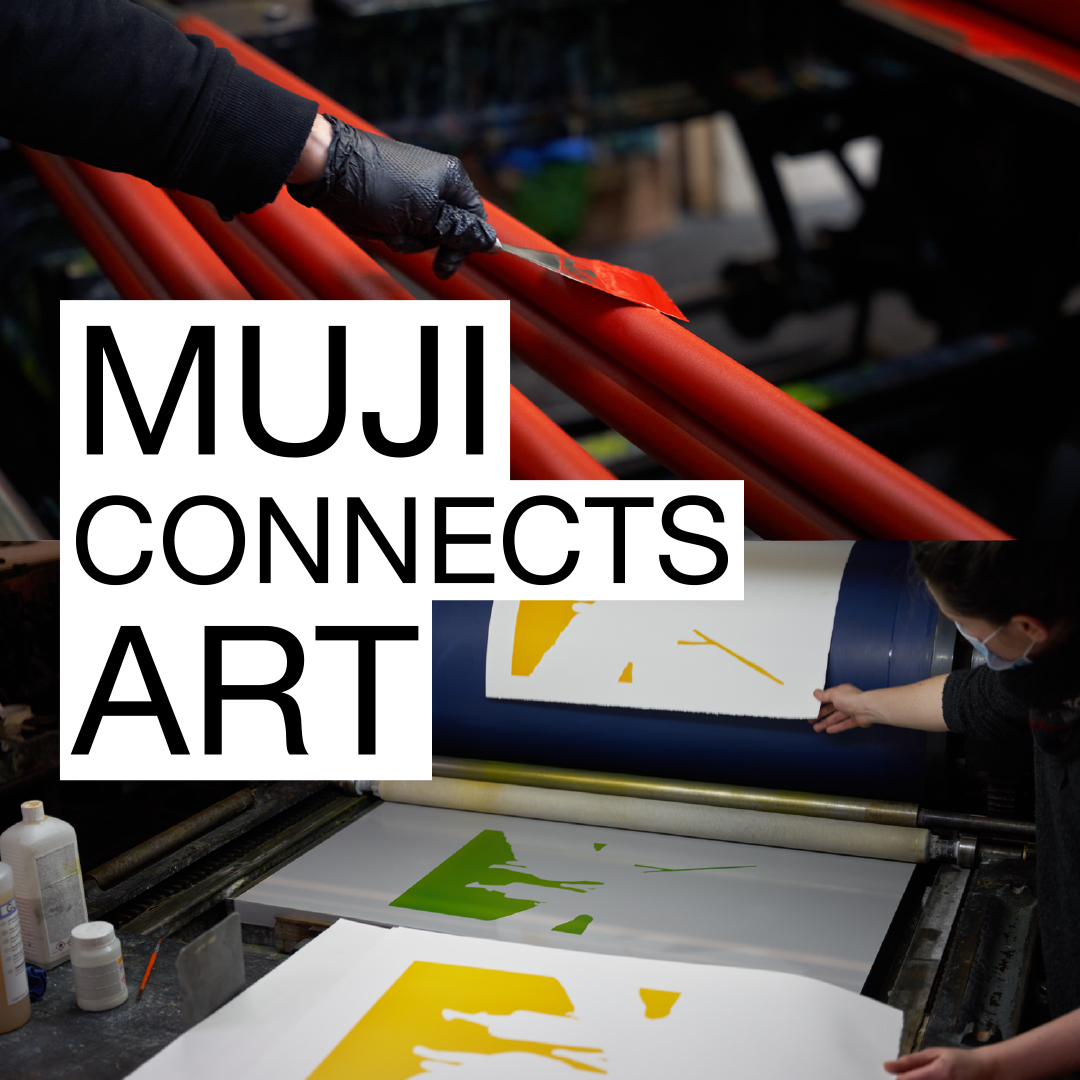 MUJI has continued to pursue "Pleasant Life" as a concept through making every-day basic products while reviewing its core values. Art is an embodiment of how we live, and is, in a way, an origin in our lives that MUJI is continually seeking. "MUJI CONNECTS ART" is one of the activities that we have been working on to achieve "Pleasant Life". It is also a project delivering our message to suggest integrating art into one's life by connecting people to people, or people to society.
On this first occasion, we will hold an exhibition-sale of 4 artists' newly completed works in collaboration with the French lithograph workshop "Idem Paris". All the exhibition pieces will be on sale at ATELIER MUJI GINZA and the MUJI online store from Friday, 26 February. (Limited to 100 pieces each)
Using a series of manual processes executed by craftsmen, the beauty of the lithograph derives from the individual atmosphere brought to each print: every one of them becomes almost "one of a kind". This art form is more accessible to bring into our everyday living, but at the same time we can clearly identify certain traces of human interaction in each work.
Hand-crafted artwork gives us a chance to feel something, at times connecting to or supporting people, even if social structures and ways of living are changing. It will be our pleasure if this exhibition provides an opportunity for all of us in the present to nurture our own energy to carry our lives forward, and to find a way to a bright future.
ARTISTS
About Idem Paris
"Idem Paris" has perpetuated the technique and tradition of lithography, with more than a hundred years of experience and history. From an initial period working with great masters such as Matisse, Picasso, Braque, Chagall and Miro to the present day with contemporary artists, this workshop has always collaborated with the creative talents of its time.
Organizer:RYOHIN KEIKAKU CO., LTD. / Planning collaboration:Kazuko Koike / Graphic design:Atsuki Kikuchi / Site construction:HIGURE 17-15 cas