MUJI for Public Space Exhibition
100 Ideas for Enjoying the City More
Friday, 2 December 2022― Sunday, 29 January 2023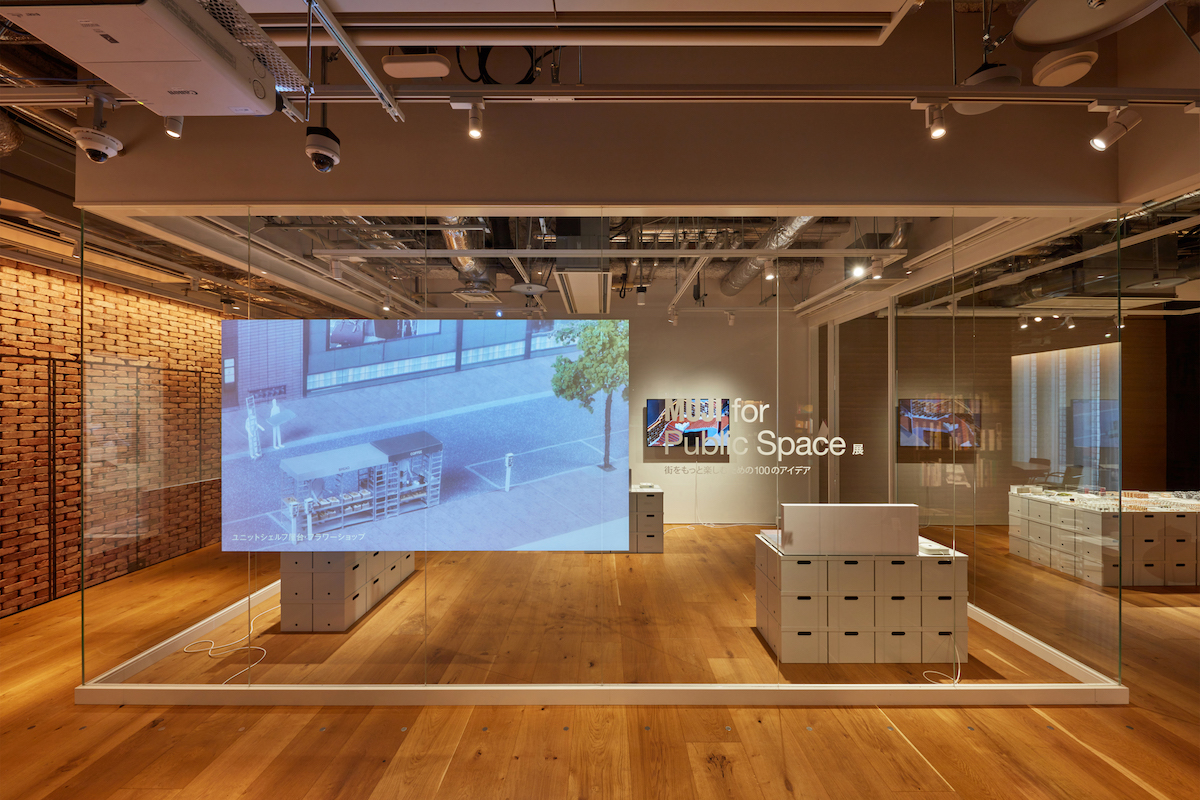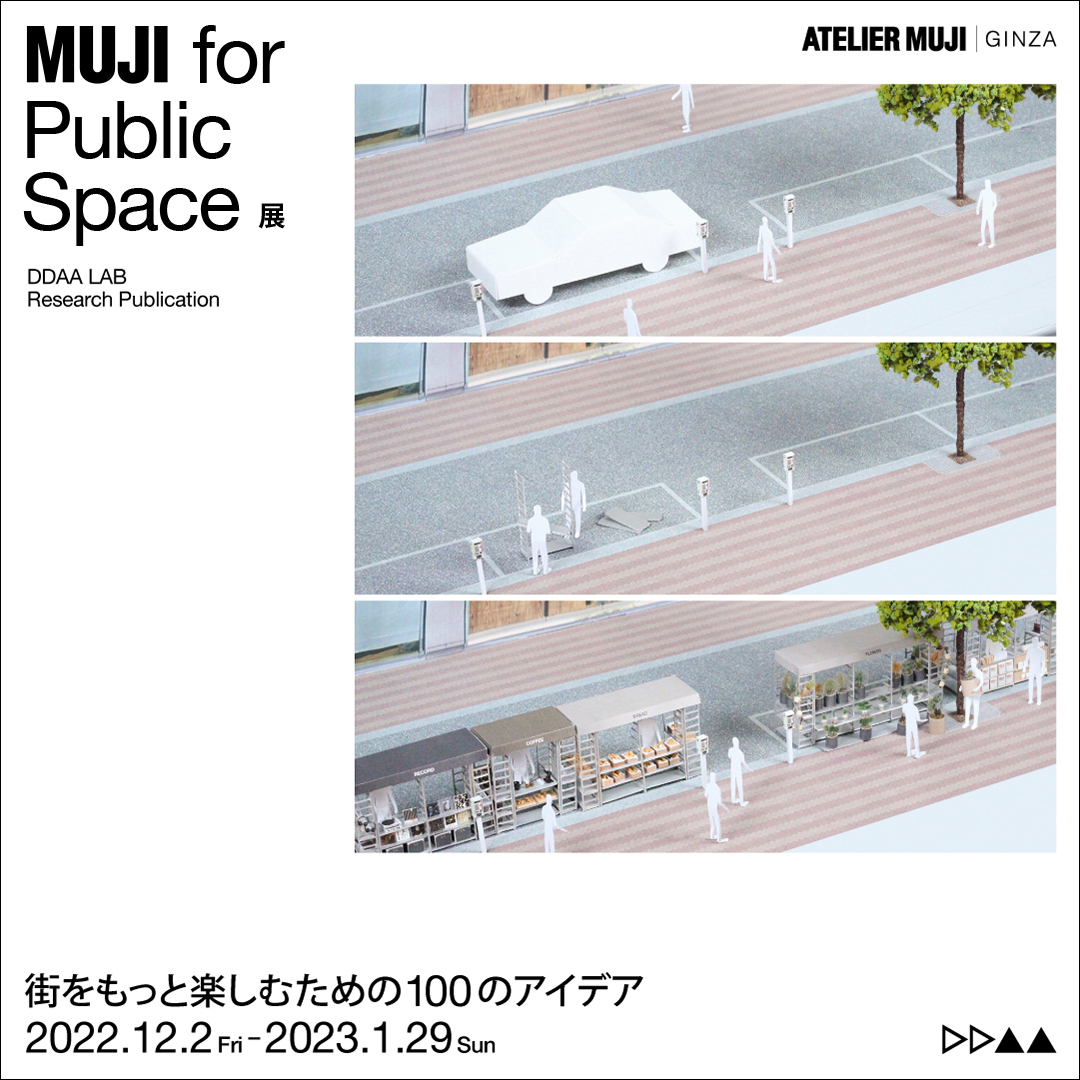 ATELIER MUJI GINZA is pleased to present "MUJI for Public Space" with DDAA LAB led by architect Daisuke Motogi. The DDAA is an architecture and design office that is active in diverse fields such as architecture, urban planning, landscape design, interior design, product design and concept-making, whereas the DDAA LAB, run by the DDAA, is an institution where experimental design and research take place based on architectural thinking.
MUJI, in its second transformation, is now moving from being a lifestyle specialty shop to a lifestyle infrastructure to support the basics of everyday life. We are also working to tackle site-specific problems and issues faced by each region, while expanding our network of shops in the countryside. In this project with DDAA LAB, we would like to look again at the relationship between the individual and the public space to create an example that will generate new ideas and clues for challenges faced by cities, towns and regions.

The perspective of enjoying public spaces
The public space is always a part of our daily lives, and our connections with others are vastly extended by participating in its welfare. Public spaces are shaped by design and implicit constraints, with rules and boundaries such as regulations, institutions and policies, as they are frequented by an unspecified number of people. The unique atmosphere of a public space can transform a close environment into a nervous one, and creative ideas, that should have been born there, often tend to be muffled.
What we present in this exhibition is a world with a new concept of the public space that has transformed the existing sense of public enjoyment; where we the public don't simply accept something offered to us, but rather embrace something that we participate in and think about it ourselves. We invite you to think together with us about the existence of public space that leads us into the future of our lives.
ATELIER MUJI GINZA
---
One of the interests and statements of our DDAA research institute, DDAA LAB, is 'ever evolving design'. The question is whether it is possible to design products or spaces that can be constantly deconstructed, redesigned and updated, like a good software project for example. To do this, we need to re-conceptualise the seemingly finished product in front of us as 'material', that is, as an editable object. Can we rethink MUJI products and a city that is expanding before our eyes as non-finished products, and as materials that are constantly evolving and that can be used proactively?
With this perspective, MUJI for Public Space is set in a number of specific locations in the Ginza area. Mainly using MUJI's simple, standardized design and the availability of its products throughout Japan as an advantage, this collection of 100 different ideas could easily bring diversity to the city, to be enjoyed by all. Here, a tree in the street becomes a restaurant or there a metro entrance staircase becomes a theatre after the last train has gone. In addition, unused payphone cabins become bars or co-working spaces, parking spaces are employed as pop-up shops and pedestrian zones transformed into beaches and athletics tracks.
If we have a perspective in which we rethink everything, from objects to towns, as editable materials, they will keep changing, and we may be able to understand them in a new way as entities that evolve, rather than as just a concept of completion. We hope to provide you with an occasion that leads to a more loving, warmer relationship with both the object and the town.
Daisuke Motogi / DDAA LAB
Opening Times:

11:00 ― 21:00
*Opening hours may change. Please check the latest information on the official ATELIER MUJI GINZA website.
Venue:

Admission free
Organized by:Ryohin Keikaku Co.,ltd/Planning collaboration・Space design:DDAA LAB/Graphic design:Company 2, Xiaojun Shi/Music:Shuta Hasunuma/Cooperation:Siin Siin, Tomohiro Okazaki