White on White
- An experiment with white porcelain and words
Friday, 13 March ― Sunday, 18 October 2020 *Period extended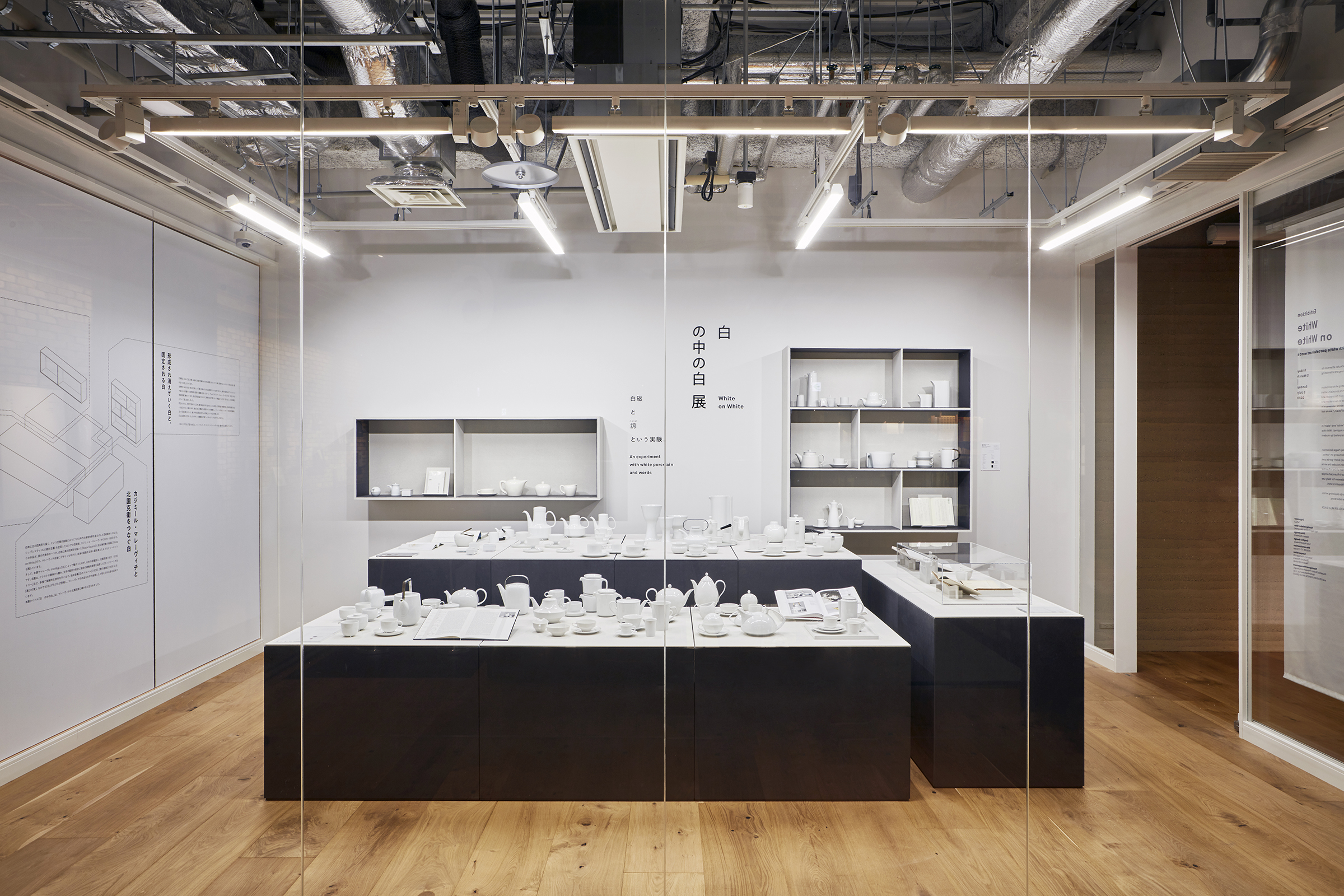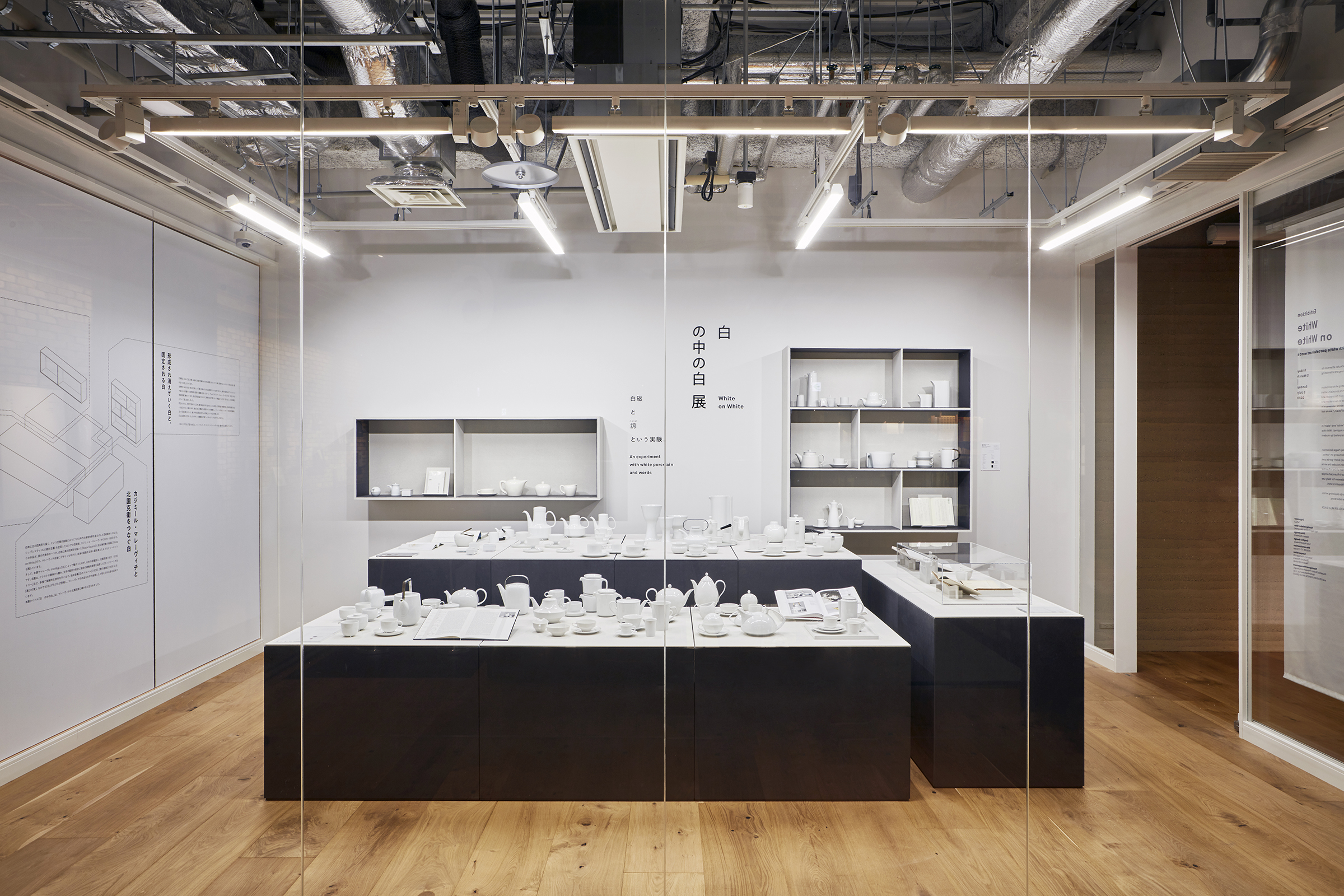 There is a white cup and a white saucer on a table. You don't pay particular attention to them, just ordinary tableware. But this simple modern design has a long and interesting story to tell.
The Orient, with China at its center, is proud of its long tradition of creating white porcelain and celadon. While Europe spent decades trying to duplicate pure white porcelain, when they finally succeeded in the early 18th century, they covered it with vivid decoration and ornament. The white became the background to show off the splendor of decoration and color. Only in the 20th century did Europe started producing pure white tableware in distinctive modern styles. The two simple elements, "white" and "plain," were not combined accidentally but instead were conscious choices.
This show reviews the dawn a new dimension of sensitivity, combining "white" and "plain" in porcelain, as well as the images and poetry the white porcelain has inspired. With this show, ATELIER MUJI GINZA Gallery1 tries to rediscover white, as interpreted by modern designers, and now seen through contemporary eyes.
This show features over 50 pieces, mostly white tableware, from the Keiji Nagai Collection. Complementing the porcelain are our selection of 10 books with words musing on "white." Featured in the collection will be a vintage copy of poetry by 20th century avant-garde poet Katue Kitasono, whose work provides the title of this show. The exhibition includes the white tea set designed by Russian Suprematism artist Kazimir Malevich, painter of the influential "White on White" (1918). Also featured is the Urbino series of Bauhaus-influenced simple forms created by Trude Petri, as well as the modern white ceramic tableware for daily use made by Japanese product design masters such as Sori Yanagi and Masahiro Mori.
This show is an experiment: putting together white porcelain and words depicting white. We hope visitors will enjoy seeing, reading and feeling white in this little laboratory.
ATELIER MUJI GINZA
Date:

Before the change:|Friday, 13 March ―

Sunday, 5 July 2020

*After the change:|Friday, 13 March

― Sunday, 18 October 2020

Opening times :

We are open with reduced opening hours for a while. Please check the news on our website for detailed information.

Venue:
Organizer :

MUJI

Planning collaborator:

Keiji Nagai (Interior designer)

Site design:

Wataru Kumano

Graphic design:

Yuko Higashikawa

Site construction:

HIGURE 17-15 cas

Cooperation:

Nobuhiro Yamaguchi, Shukuro Habara, Takashi Chishiki

Planning and Management:

Household Division / Household Design, Ryohin Keikaku Co., Ltd. and ATELIER MUJI GINZA (MUJI GINZA)