To the Forest of Verbs with "MUJI IS"
【20 Hudson Yards】
Thursday, 18 May ― Sunday, 4 June 2023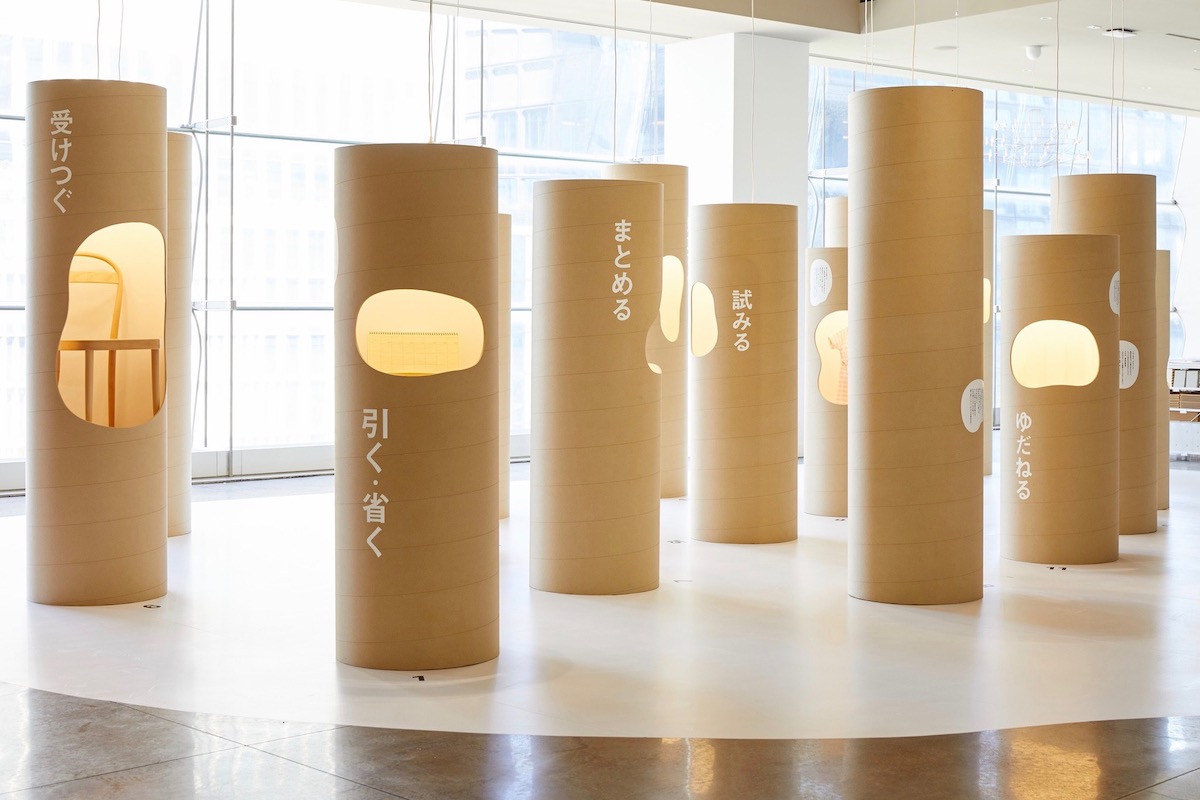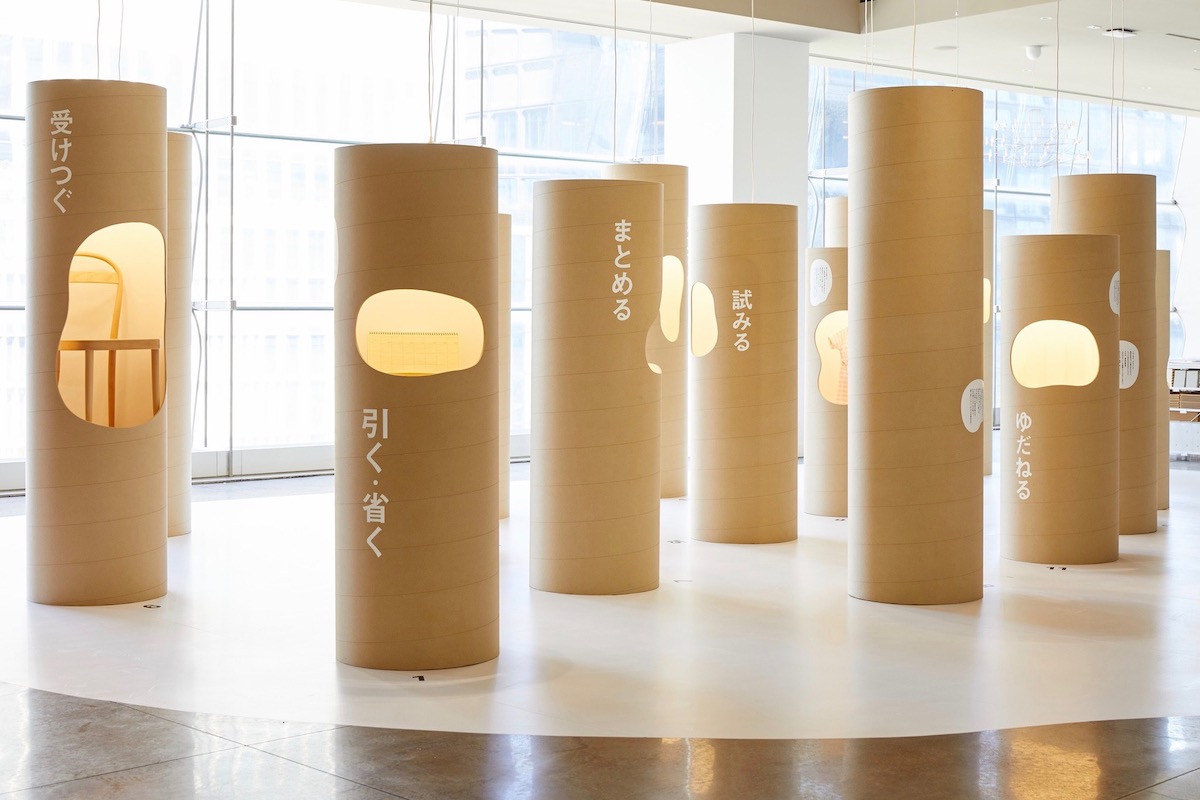 Taking a walk with "MUJI IS"
In 1980, MUJI was established in Japan as an antithesis to consumer society, where capitalism and its logic were over-prioritised. Suggesting "good products" from a "no-brand" point of view, our action showing living aesthetics has grown on a global scale to achieve our concept of a "pleasant life": now we cover everything from products and ideas to people and social systems. We feel as if we were a young seedling now grown into a tree, becoming a part of the forest, and eventually of the earth itself.
For this exhibition, we have picked 15 verbs, each related to our products and activities, from our recent book "MUJI IS" to celebrate MUJI's 40th anniversary in 2020. So, why don't we walk into the forest of MUJI verbs along with this book?
Hiku・Habuku (Subtract) / Ikasu (Utilise) / Kazaranai (Simplify) / Manabu (Study) / Tou (Question) / Uketsugu (Inherit) / Matomeru (Bundle) / Totonoeru (Organise) / Yorisou (Support) / Kizuku (Notice) / Yudaneru (Entrust) / Kurikaesu (Repeat) / Awaseru (Combine) / Mitateru (Imagine) / Kokoromiru (Experiment)
MUJI will accompany people throughout their lives with these verbs. Our ideas and actions will evolve further, as they always have done, with people all over the world.
ATELIER MUJI GINZA
When Objects Are Born, Verbs Come Alive.
MUJI. While our name was initially written with four Japanese characters reminiscent of a traditional 4-character phrase, today, the name MUJI is recognised in Europe, Asia and around the world. Why? Simply put, MUJI offers an array of objects that are useful for daily living, supporting a more simple, pleasant life.
MUJI began with 40 products. In 2020, in honour of MUJI's 40th anniversary, we began researching the reason behind the more than 7,000 MUJI products that have been developed over the years, creating a MUJI archive. We considered a number of ways to classify the products for the archive, such as a linear timeline or by product category. In the end, we decided to focus on the motives behind each product's development, and have arranged this book accordingly.
Each item created by MUJI can be organised in terms of the verb that represents the thought process behind its creation. There is a reason behind every product that is created by MUJI, and that reason can be explained with a verb. We felt that by using verbs to express how the thoughts and ideas of the creators are transferred to the user, an overall image of MUJI would emerge.
This book is a collection of MUJI products, organized around fifteen verbs. We hope that you will be inspired to see how a single item can be tied to a number of verbs, or how these verbs are leading us to the beginnings of a better society.
Kazuko Koike
MUJI Laboratory for Living
Exhibition Period:

18 th May – 4th June 2023

Operating Hours:

10:00 am ― 9:30pm(MON-SAT)
10:00 am ― 7:00pm(SUN)
Venue:

New York,NY 10001 (Level 4,across from entrance to The Edge)
Admission:

Free Entry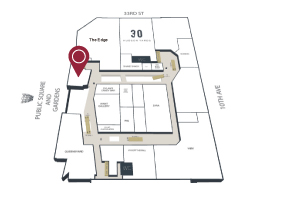 Organiser:

MUJI U.S.A. LIMITED

Planning collaboration:

MUJI Laboratory for Living

Space design:

TORAFU ARCHITECTS Inc.

Graphic design:

Akiko Kurachi

Exhibition Production:

TOKYO STUDIO CO., Ltd.

Curation:

Junko Suzuki

photo:

Joel Benjamin