small MUJI Exhibition
Enjoying Everyday Items
Friday, 3 February ― Sunday, 23 April 2023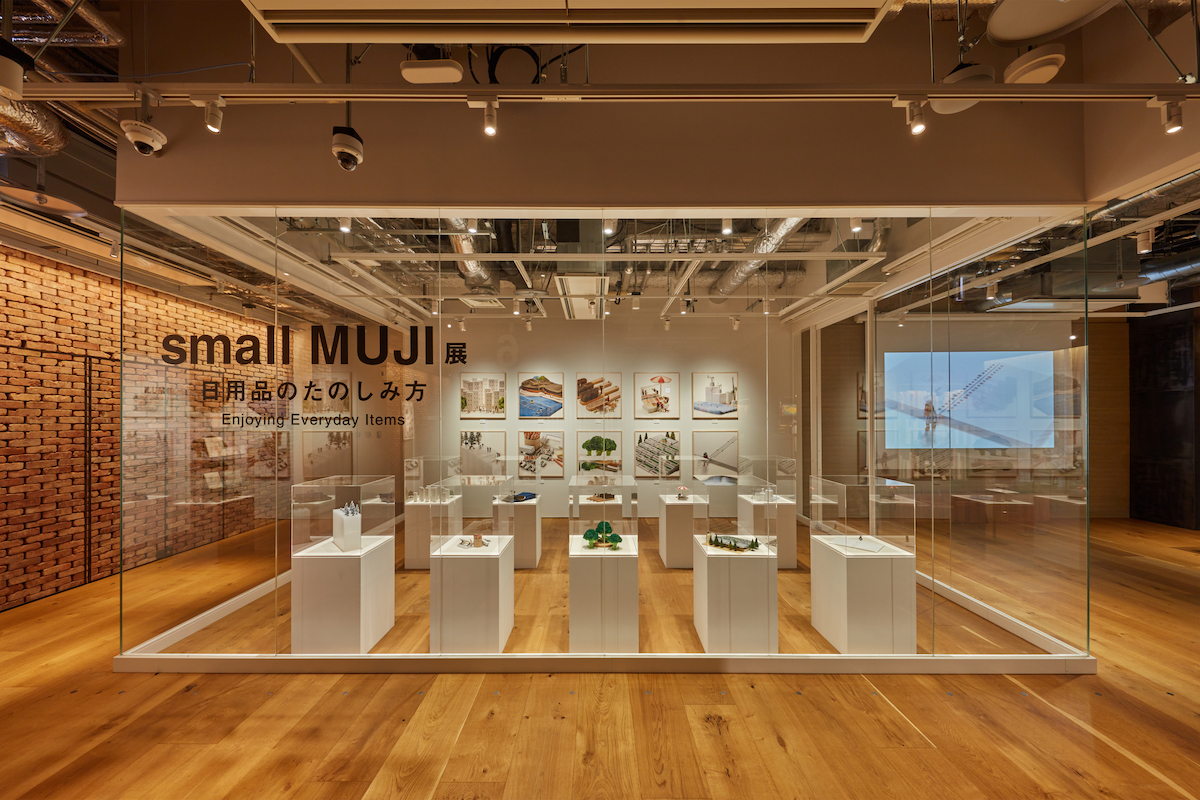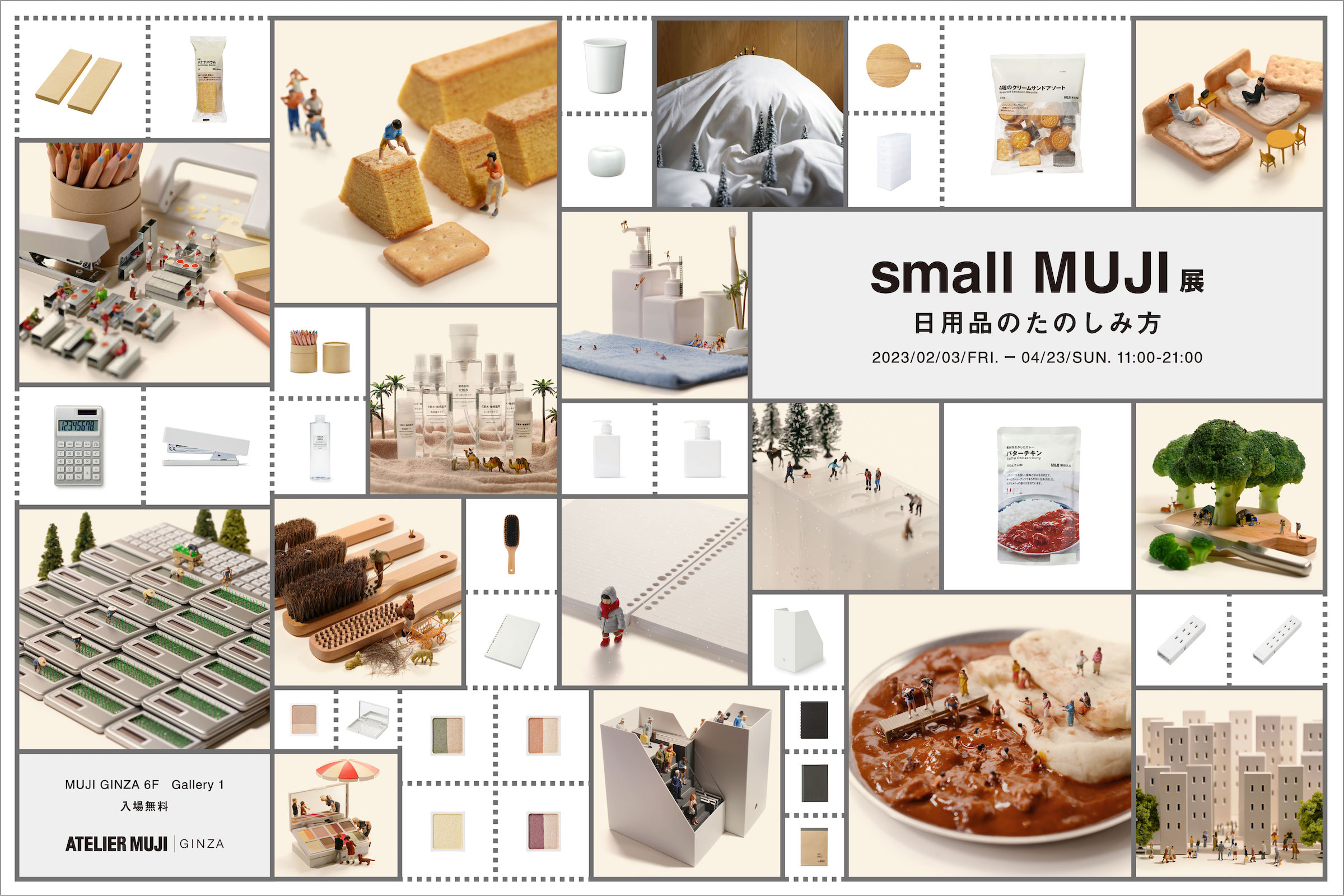 MUJI is pleased to present an exhibition of artwork by miniature photographer and artist Tatsuya Tanaka that pair diorama dolls and MUJI products in miniature works and photographs of everyday settings. Tanaka brings his unique perspective to MUJI daily staples, creating scenes of life familiar to so many in works of art that everyone can appreciate.
For this exhibition, 14 miniature art works will be on display at Gallery 1. In addition, the 4th floor Open MUJI space will display a diorama of Ginza made with MUJI products that features the Kabukiza Theatre, the Wako department store and historical confectionary shops that line the bustling Ginza streets. Two other artworks will be exhibited in the MUJI HOTEL GINZA lobby, which is located on the same floor as ATELIER MUJI GINZA, one of which uses MUJI futons to create snow-covered mountains.
On each floor of the store, Tanaka's photos created with the corresponding MUJI products will also be on display. Be sure to explore the store and find these unique photographs waiting to be discovered.
ATELIER MUJI GINZA
---
My Creation Process and MUJI
When considering ideas for what to use in my works, I try to find objects with shapes familiar to everyone as the motifs I use. MUJI products, from that perspective, offer very nice compatibility with my work. Moreover, I use MUJI products myself to keep my vast and ever-growing collection of materials organised. Stackable, connectable and interchangeable storage options offer the advantage of being easily expandable to accommodate an increase in materials. This universal scalability has a good deal of similarity to the organisation of my ideas for works and the way they connect to each other.
For this project, I am exhibiting not only works with individual motifs, but also a large-scale diorama depicting the Ginza cityscape. I have taken MUJI products used in day-to-day life and reimagined them in the form of certain buildings in the neighbourhood. I hope you will enjoy taking in a view of the streets of Ginza from a different perspective than usual.
Tatsuya Tanaka
Opening Times:
11:00 ─ 21:00
*Opening hours may change. Please check the latest information on the official ATELIER MUJI GINZA website.

Venue:
MUJI GINZA 6F ATELIER MUJI GINZA Gallery 1 and more
Admission free
Organized by:Ryohin Keikaku Co., Ltd./Planning collaboration:MINIATURE LIFE Co., Ltd./Cooperation:Kobikicho Yoshiya, Matsuzaki Shoten Co. Ltd.,  Confectionery West Co., Ltd., Ginza Kikunoya Main Store Co., Ltd., GINZA PieceMontee Co., Ltd.,  Mikasa Kaikan Co., Ltd., Ginza Kimuraya Co., Ltd.