Life in Art:
Philippe Weisbecker 'Handmade' exhibition

Friday, 22 April – Sunday, 26 June 2022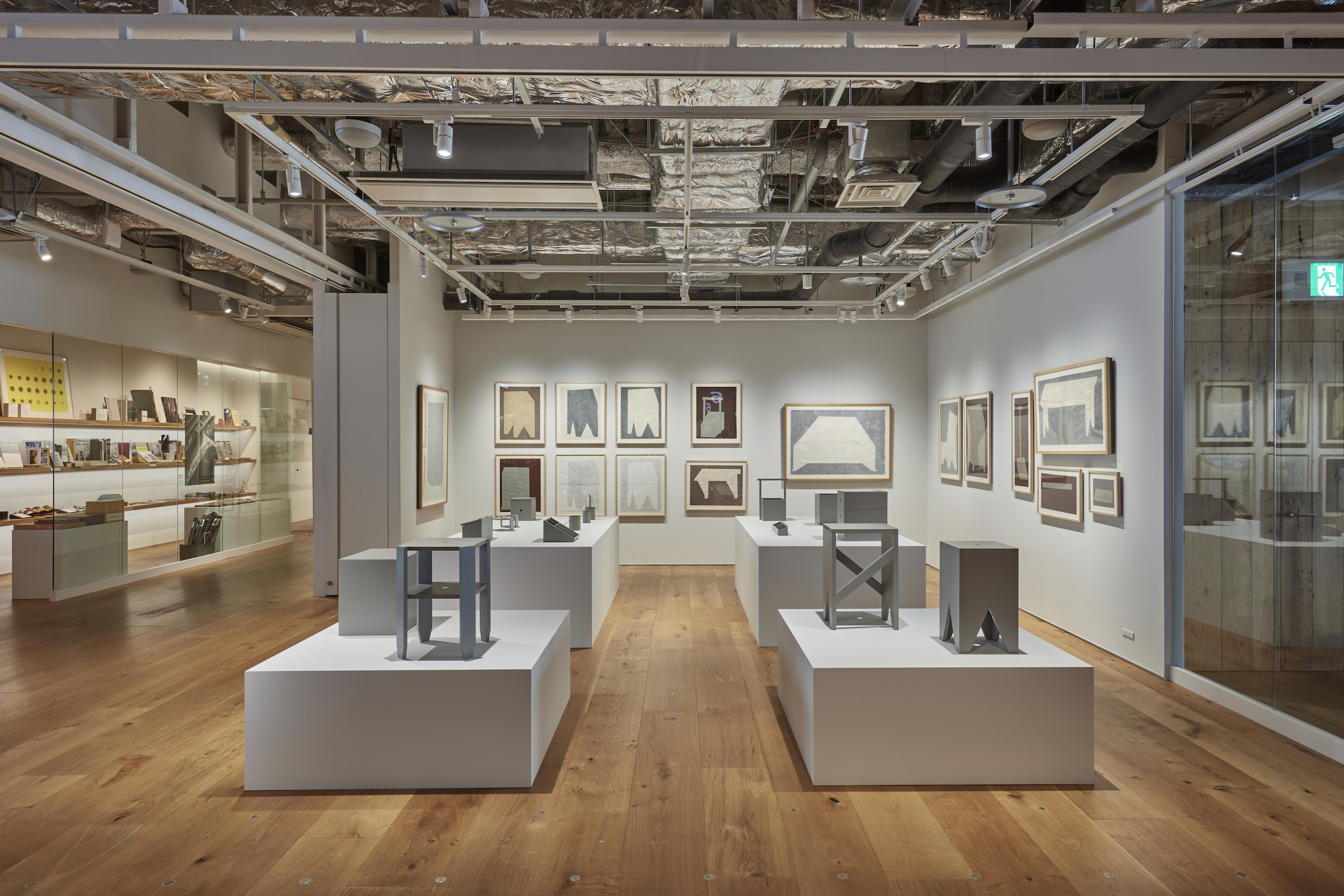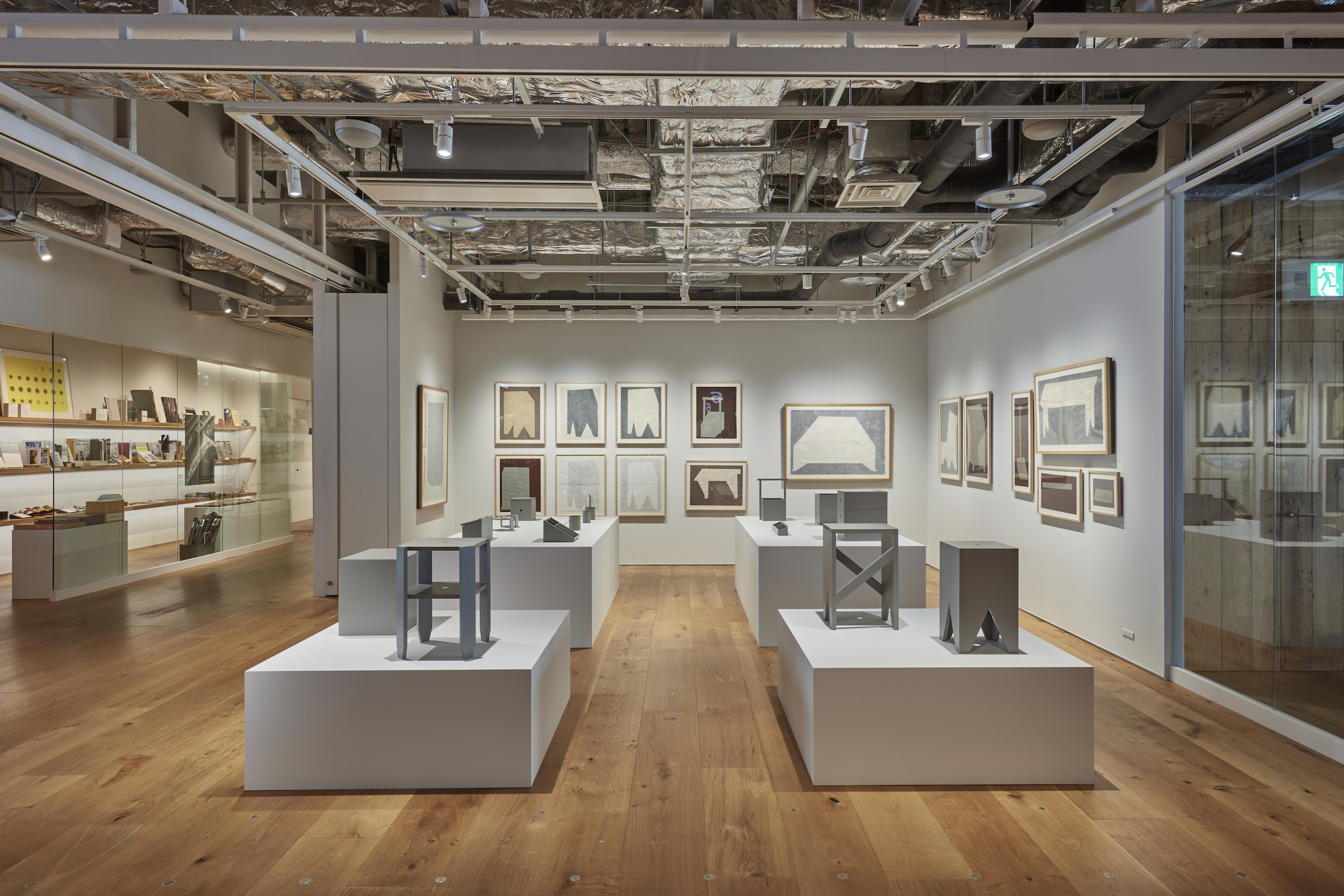 Homo Faber / Perspectives of Life Aesthetics
Ryohin Keikaku Co.,ltd, presents an exhibition of Paris-based artist Philippe Weisbecker as part of our art project, Life in Art, aiming to spread art and culture with the theme of Everyday Art.
Not only providing basic products for daily life such as food, clothing and household items in our stores, we also continue our exploration of "Pleasant Life" through many different activities, selling artworks and collaborating with artists and creators for our promotions. In particular, we have collaborated with Philippe Weisbecker on various projects and events so far, represented for example by his work for MUJI Forum des Halles (European flagship store in Paris, France).
Born in 1942, Philippe Weisbecker has been attracting many people to his simple artworks, bringing his own point of view to art. His unique flat perspective at a first glance grows intriguingly three dimensional in expressing everyday motifs with subtle yet heart-warming lines. He also designs, produces and paints most of the furniture in his own home and studio.
The exhibition consists of drawings of familiar objects around him as motifs, everyday tools made by himself and video recordings in his studio. We hope it will provide an opportunity to experience his perspective of life esthetics, where he freely expresses his ideas from within and constructs his living environment. We hope this will bring you inspiration to enjoy your daily life to the full.
ATELIER MUJI GINZA
---
Chairs and furniture that would have been used by immigrants who crossed the ocean to New England approximately 100 years ago. They could be made quickly yet sturdily with minimal materials, without too much fuss regarding style or craftsmanship. That's what I liked about them.
I felt I could make something similar myself. I got carried away making furniture only with fundamental tools and gradually replaced the interior of my studio with pieces of my own making. I immediately liked my basic, unpretentious furniture. Even though friends and family criticise it for being uncomfortable to sit down on, it still feels like me and I still use it without getting tired of it. Anyhow, it is beautiful to look at. What I see is the most important thing for me and I have to put up with everything else except my furniture. Even now, I continue to make furniture according to my needs. It is very simple to make. Wood, screws, glue, clamps and a drill, and you're ready to go. The tricky part is the painting process. First, holes are filled, sanded and then the first coat of paint is applied. When it's dry, it has to be sanded again and the second coat applied. The colour of the paint is always grey. Grey has always been my favourite colour. It isn't affected by trends, yet is calming, with some weight to it. The colour being neither black nor white suits me very well, as I am constantly hesitant. Fortunately, flaws in the paintwork are also less noticeable.
Right now, my greatest wish is to exhibit my own furniture in a bare state, with nothing on it or in it, just like I do with my drawings.
Philippe Weisbecker
(Extracts from "Homo Faber" by Philippe Weisbecker: published by BON BOOK and distributed by MUJI BOOKS)
Dates:
Friday, 22 April – Sunday, 26 June 2022
Opening Times:
11:00 – 21:00
*Opening hours may change. Please check the latest information on the official ATELIER MUJI GINZA website.
Venue:
MUJI GINZA 6F ATELIER MUJI GINZA Gallery 1 & 2,Admission free
Organizer:

Ryohin Keikaku Co.,ltd

Planning Cooperation:

Natsuko Kida (Bureau Kida), Shigeki Fujishiro

Photography:

Toshiaki Miyamoto

 Graphic design:

Yuko Higashikawa Supported by:Embassy of France in Japan / Institut français du Japon, Villa Kujoyama

Cooperation :

Osamu Kushida (EDITHON Co.,Ltd), Tosho Printing Co.,Ltd