MUJI and Lucky Charms: "Fuku Can" 10th anniversary exhibition
CREATIVE IMAGINATION
Friday, 17 December 2021― Sunday, 20 February 2022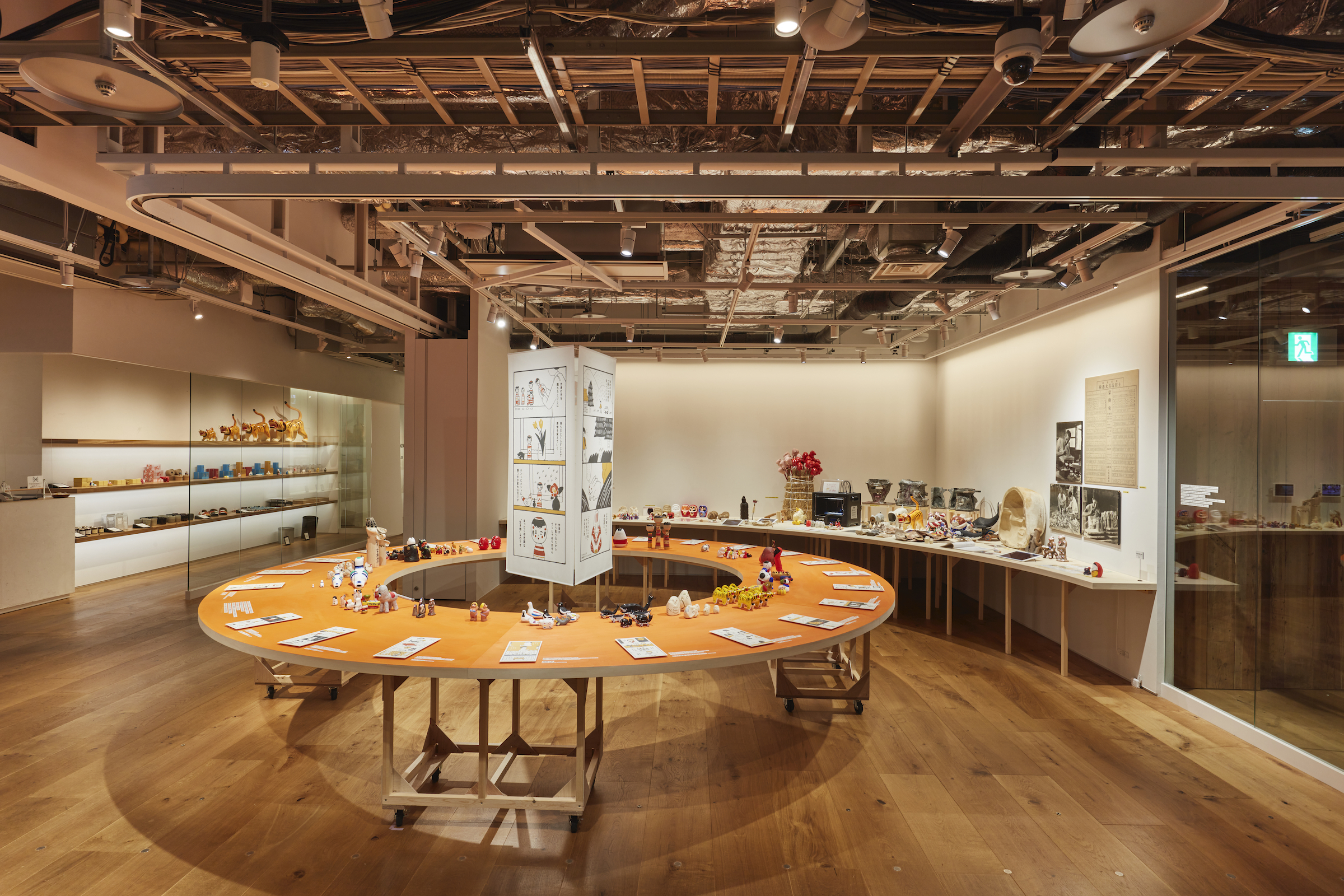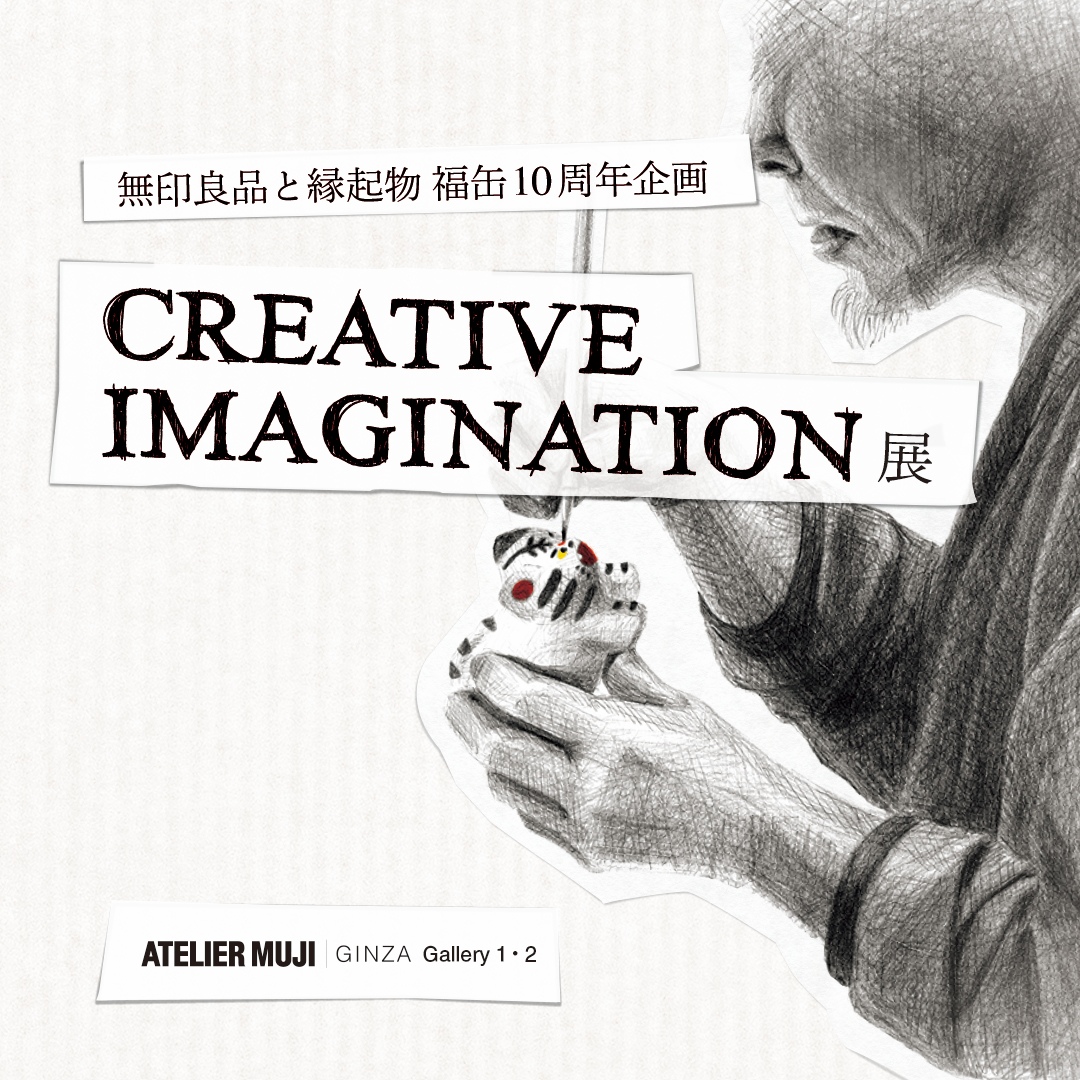 Since 2011, MUJI has been introducing folk toys as Japanese lucky charms in a "Fuku Can" ("Fortune Can") in order to bring the fun of this particular kind of toy, rooted in each region, to as many people as possible.
Lucky charms have been used since ancient times to wish for abundant harvests and healthy, strong children, or to worship ancestors, or be objects of worship for local beliefs. These adorable charms, based on our cultural background, give form to thoughts emanating from Japan's climate, landscape and lifestyle.
This year marks the 10th anniversary of the Fuku Can Project. While continuing to deepen our relationship with the craftsmen of folk toys in each region, we would like to take the opportunity to return to the basic principles of this creativity, rooted in Japanese culture, and to reconsider the richness of this genuine craftsmanship with you.
This exhibition, "CREATIVE IMAGINATION", is designed to help us discover the possibilities and ideas for future craftsmanship, one that is not just to be consumed, but one that constitutes a simple and pure driving force.
We hope that it will stimulate new thinking.
ATELIER MUJI GINZA
Date:
Friday, 17 December 2021 ― Sunday, 20 February 2022
Opening times :
11:00 ~ 21:00  *Please check this website for opening hours.
Venue:
ATELIER MUJI Gallery1・2 (6th  Floor, MUJI GINZA),Admission free
Organizer:

MUJI

Cooperation:

Hasime Takahashi kobo/Tsutsumino Ohinakoya/ Hongo Daruma-ya/ Good Job! Center KASHIIBA/Kazu Mizuno/ Enku-Do/ Agricultural Association Gokayama Washi/Toyama_Tsuchiningyo_Densyokai/ Nakajima Menya/ Kijidokoro Sato/Nozawa mingei/ Sasano Itto-bori Yozan/ Mingei Dokoro Bansho/ Odajima Mingeijo/ Kobo Senso/Masashi Abo/Tosa Mingei Store, Chamami Gallery/Soryusha/ Takehisamamoru Shoten/ Konohazaru Dolls Pottery Studio/ Eguchi Doll Store/ Masahiro Takayanagi/ Saga Ippindo/Toy Road Works

Production cooperation:

Fumi Kawasaki/ Michio Takeda/ SARAVAH design/ HIGURE 17-15 cas/ torinoko Inc.