Found MUJI: A journey to encounter wonderful things
Friday, 12th November 2021 ― Sunday, 12th December 2021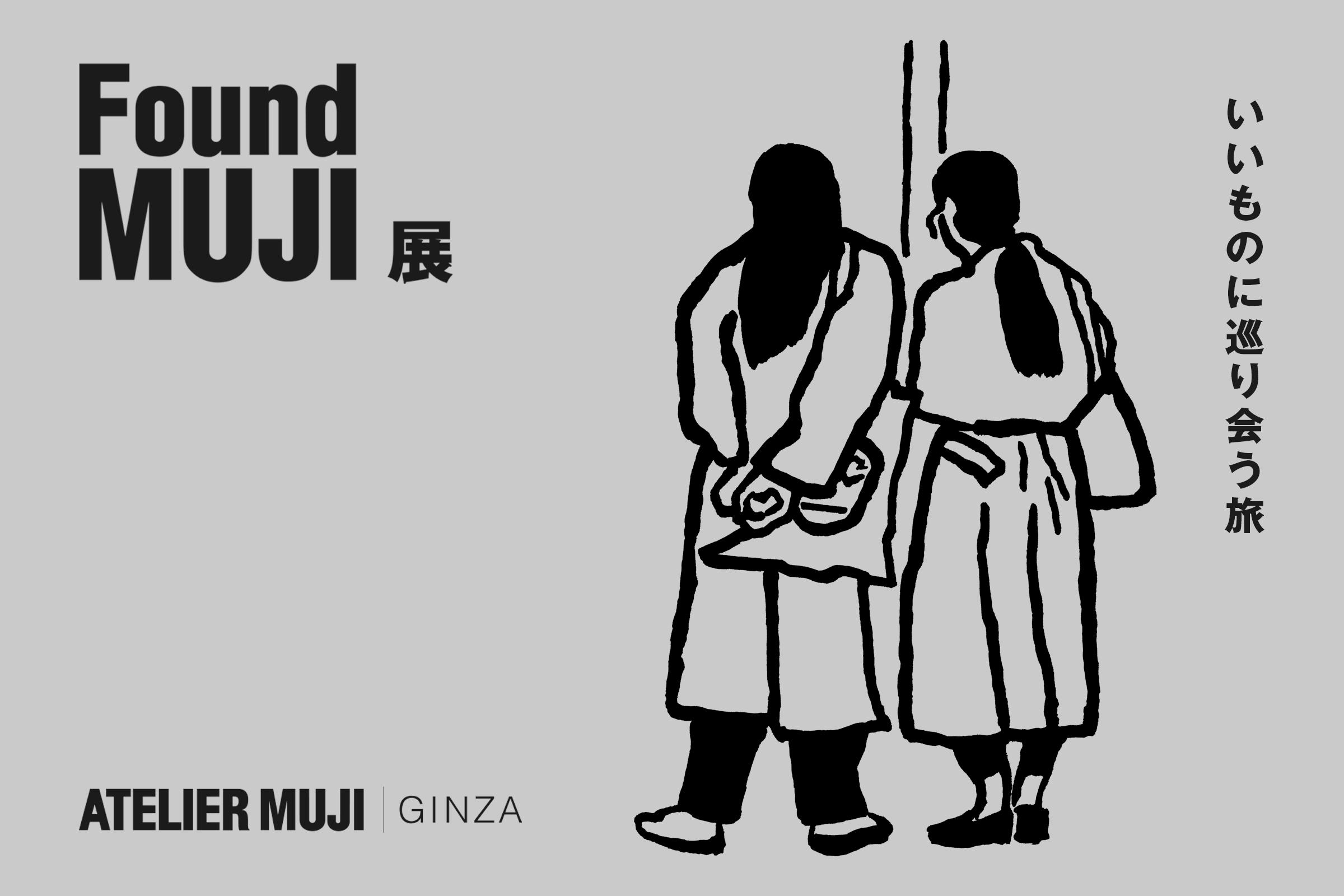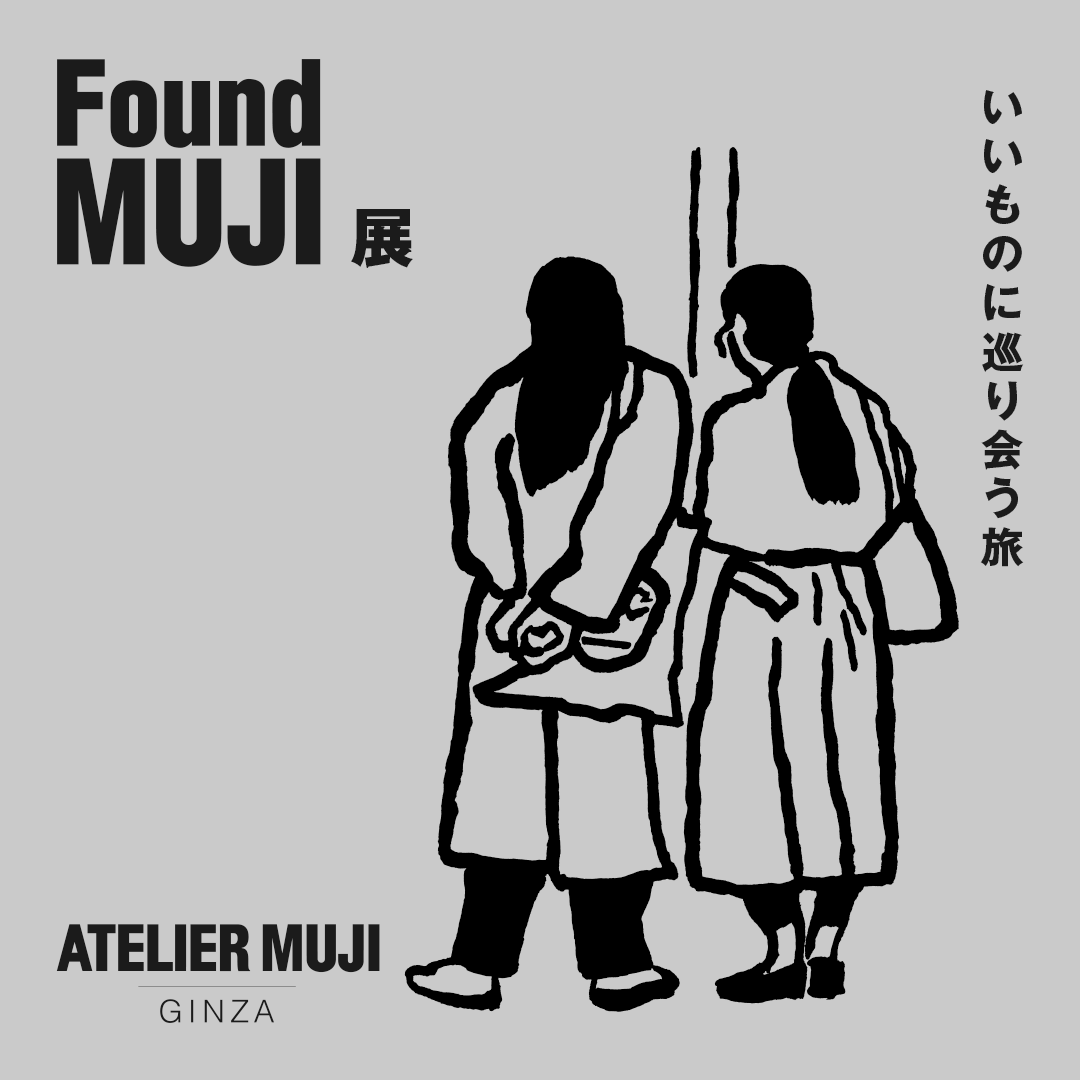 It has been 10 years since Found MUJI Aoyama was established in Aoyama, Tokyo.
So far, we have visited more than 30 countries and regions, experiencing local life and culture, and searching for everyday tools, handicrafts and techniques unique to each place. We call this activity "Found MUJI": a continuous journey to the present that leads us to look in detail at the world in search of wonderful things. A bench on the roadside, a mop drying under the eaves of a house, an aluminium Chinese soup spoon used on a food stall. These are all everyday tools that are used as a matter of course in their own local areas.
Meanwhile, our lives go on with so many objects around us, accompanying us as if they have always been there. How and when did they start to be used? Where did we come across them? Why do we keep them close in our everyday lives?
By taking a fresh look at the articles we usually use without thinking, we should be able to discover why they attract us, why they excite us, why they are dear to us. Let's start by cherishing the things around us, and then from there, why don't we look for an opportunity to refine our vision to spot the "exceptional" among them?
ATELIER MUJIGINZA
---
MUJI originated from an activity looking for good, practical products that were common in a particular place, and then started selling them without any brand name. We found some feelings of love in those discovered products. It could be the love of the maker. Or maybe it's the love of those searching for them. These unbranded, unadorned objects struck a chord with many people. This made total sense to us, and the feeling can be expressed as "this is it" or "this is what I need". The fundamental idea of this activity has been translated into the term "Found MUJI", which has become a guide for MUJI's manufacturing process. It has also been the model for making good products with affection; not just manufacturing simple things without a brand name. The moment when you find a good product can be a "chance encounter", and it is often a coincidence. We have been travelling all over the world in search of this "chance encounter" for over ten years now. When we come across something wonderful, it makes us feel happy, as in "Ah! We have found MUJI again!". The Found MUJI activity is about sharing the joy of finding something wonderful.
This exhibition is an opportunity to show a selection of the best of these 60 wonderful articles from our finds around the world. We sincerely invite you to discover the essence of their unadorned charm.
Naoto Fukasawa
Date:
Friday, 12th November 2021 ― Sunday, 12th December 2021
Opening times :
11:00 ~ 20:00  *Please check this website for opening hours.
Venue:
ATELIER MUJI Gallery1・2 (6th  Floor, MUJI GINZA),Admission free
Organizer :MUJI/Cooperation:Naoto Fukasawa, Reiko Sudo, Akira Minagawa, Tomoko Nagao, Harri Koskinen, Shin Nakahara, Fumiko Sakuhara Yuki Matsuo, Lyie Nitta(in no particular order)/Space design:ya/Graphic design:6D/Planning and Management:Design Office, Ryohin Keikaku Co., Ltd. and ATELIER MUJI GINZA (MUJI GINZA)