Rethinking Anonymous Design - When the Name Disappears
Friday, 23 October ― Sunday, 14 March 2021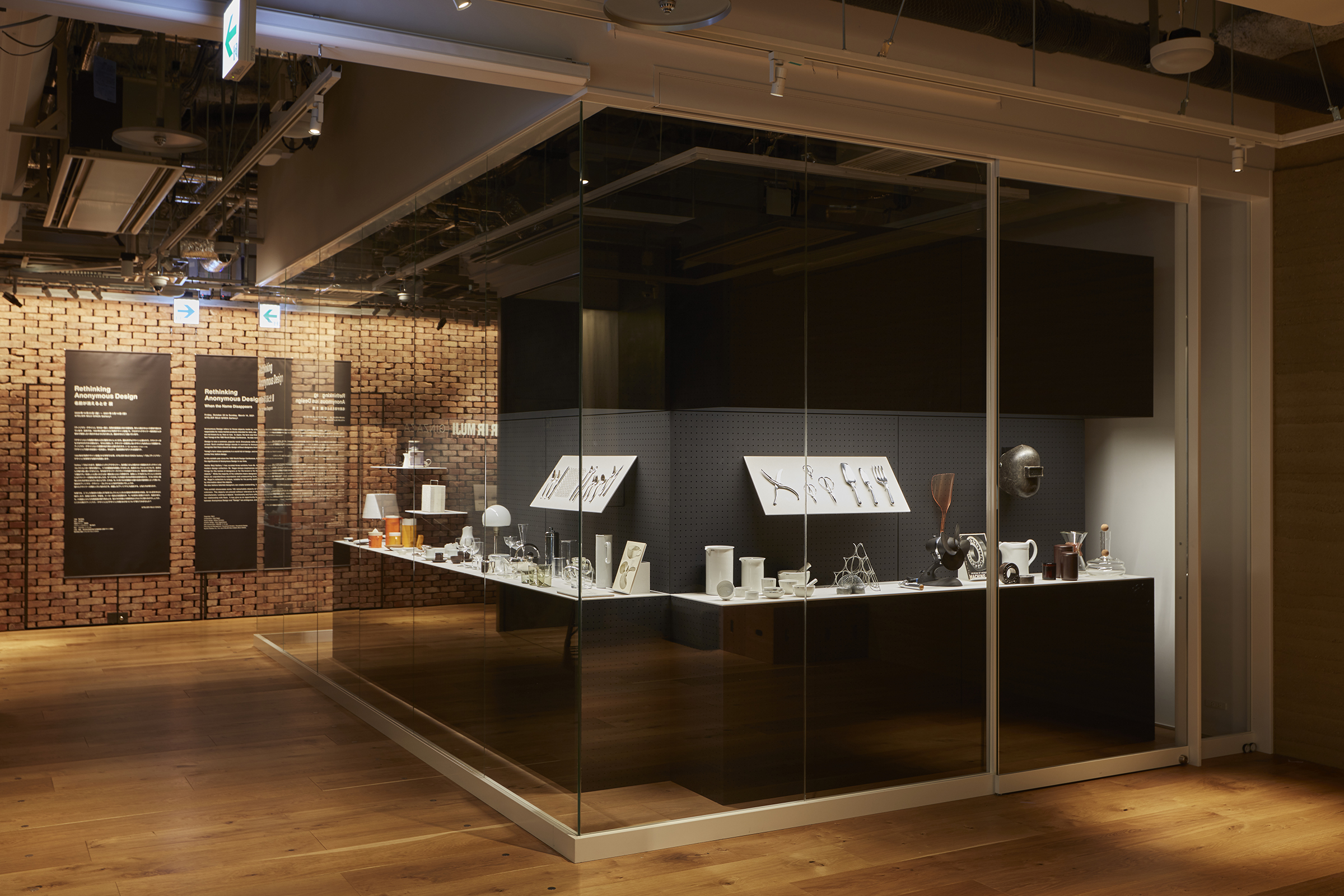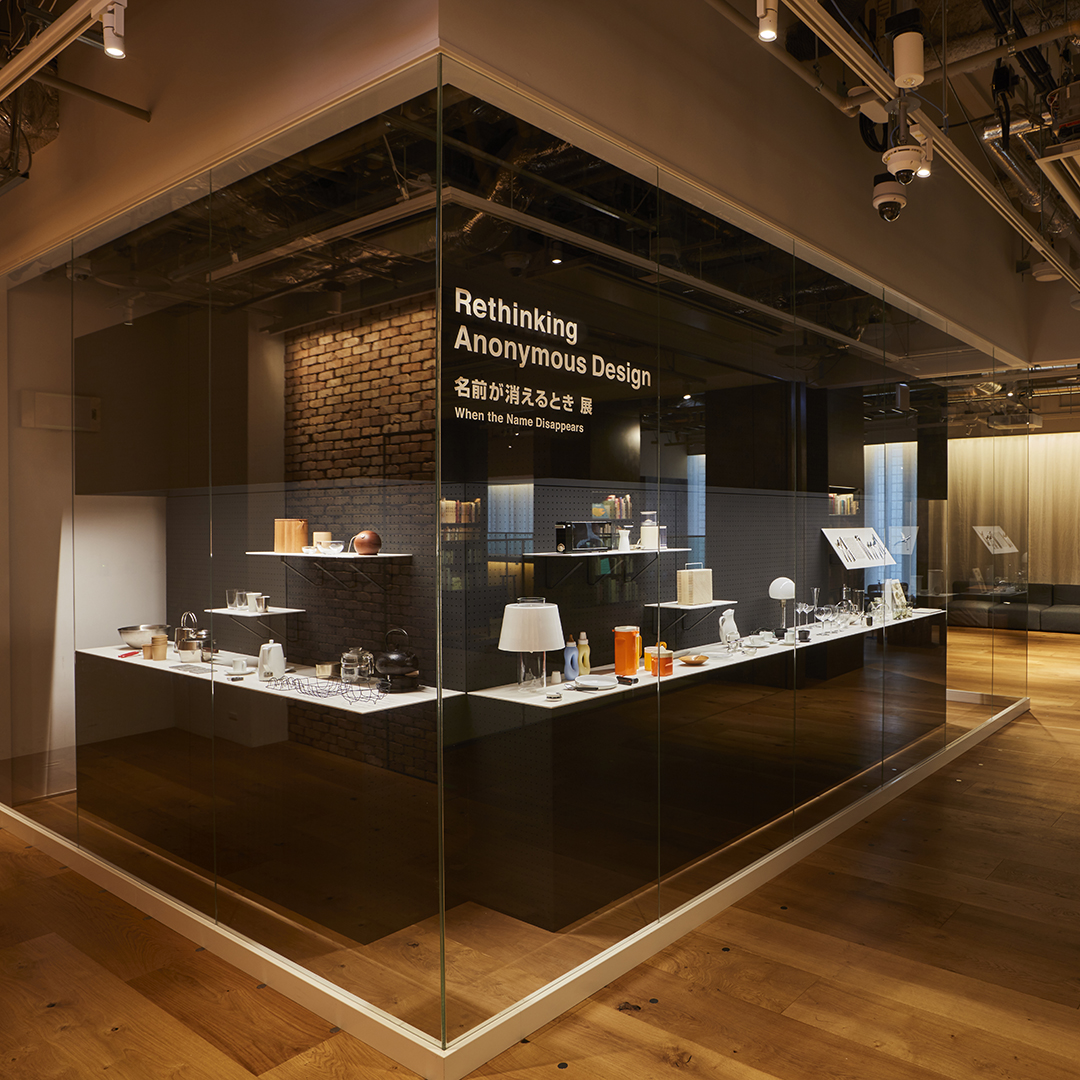 Anonymous Design refers to those objects made by unknown, unheralded designers, responsible for mass-market products intended for daily use.  The products' creators' names are not known to us, then or now.  In Japan, the term was first introduced by product designer Sori Yanagi at the 1960 World Design Conference.  He later wrote:
Design is now a common, popular word.  Everybody talks about design, and designers are prized. Such credited design stands in contrast to Anonymous Design, a term coined to recognize that there should be design without designers involved. … (MUJIRUSHI no Hon, Libroport 1988)
Yanagi's term raises questions in a world full of design, and even now reminds us that function comes first, before design.
In this sixtieth year since the 1960 World Design Conference, ATELIER MUJI GINZA asks us to reconsider the significance of Anonymous Design in our time.
ATELIER MUJI GINZA Gallery 1 has curated three exhibits from Mr. Keiji Nagai's vast and valuable modern design collection.
Mr. Nagai always emphasizes with pride that he "never wanted things for the names of designers or for the brand or for the historical importance of the objects."  While the majority of his collection bears designers' signatures, all of his collection bears an unpretentious expression and unassuming form, without screaming "design".  Mr. Nagai's collection is unique, notable for his purely aesthetic judgement, not influenced by information about the objects.
We also believe talented designers can create outstanding, if anonymous, design.
This exhibit showcases some 100 remarkable objects of the 20th Century, famous and unknown.  The objects are placed without reference to dates, designers, producers or manufacturers.  Looking at objects' functionality and form without knowing names may change our relationship with them.  It may give us an opportunity to recognize that the differences between Anonymous Design and "Design" are ambiguous, and the boundaries disappear.
On the occasion of this exhibition
When I knew that MUJI was planning to exhibit 40 years of MUJI in Gallery2, we started talking about this particular exhibition theme for Gallery1. I thought that it would be a great opportunity to show the foundation of my passion for design, to coincide with MUJI's 40-year history presentation.
About 50 years ago I was given an old catalogue of a 1958-59 exhibition in New York, entitled "Introduction to 20th Century Design, from the Collection of the MoMA", by an acquaintance, an American school teacher. This catalogue was the starting point for me, and has been leading me on throughout my design collection journey.
I can never forget how moved and excited I was when I saw it for the first time.
After the encounter with this catalogue, my admiration towards these objects flooded out, and I have been yearning to live with the chairs, lamps and tableware from that collection ever since. For a long time, I was influenced by these feelings, and whenever I saw those objects I enjoyed imagining how I would use them in my everyday life.
I learned later that there was in fact a "20th Century Design in Europe and America" exhibition at the National Museum of Modern Art in Tokyo (MOMAT) in 1957, a year before the New York exhibition, after seeing a catalogue from the exhibition belonging to a friend of mine. I couldn't believe that this concept was already introduced into Japan 63 years ago, when Japan's design scene was still at a very early stage.
For the exhibit here, we refer to the catalogue of the MOMAT exhibition, although it is defined as "equivalent to the MoMA collection". Together with these exhibits, there are also various inspiring objects, collected by myself little by little over 50 years.
It will be my pleasure if this exhibition gives you an opportunity to acknowledge the universality of design, or if it can help to enrich your life to think of design in the future.
Keiji Nagai
Date:

Friday, 23rd October 2020 ― Sunday, 14th March 2021

Opening times :

10:00 ~ 21:00 *Please check this website for opening hours.

Venue:
Organizer :

MUJI

Cooperation:

Keiji Nagai

Space design:

Wataru Kumano

Graphic design:

Yuko Higashikawa

Site construction:

HIGURE 17-15 cas

Planning and Management:

Household Division / Household Design, Ryohin Keikaku Co., Ltd. and ATELIER MUJI GINZA (MUJI GINZA)