To the Forest of Verbs with "MUJI IS"
Friday, 16 October ― Sunday, 21 February 2021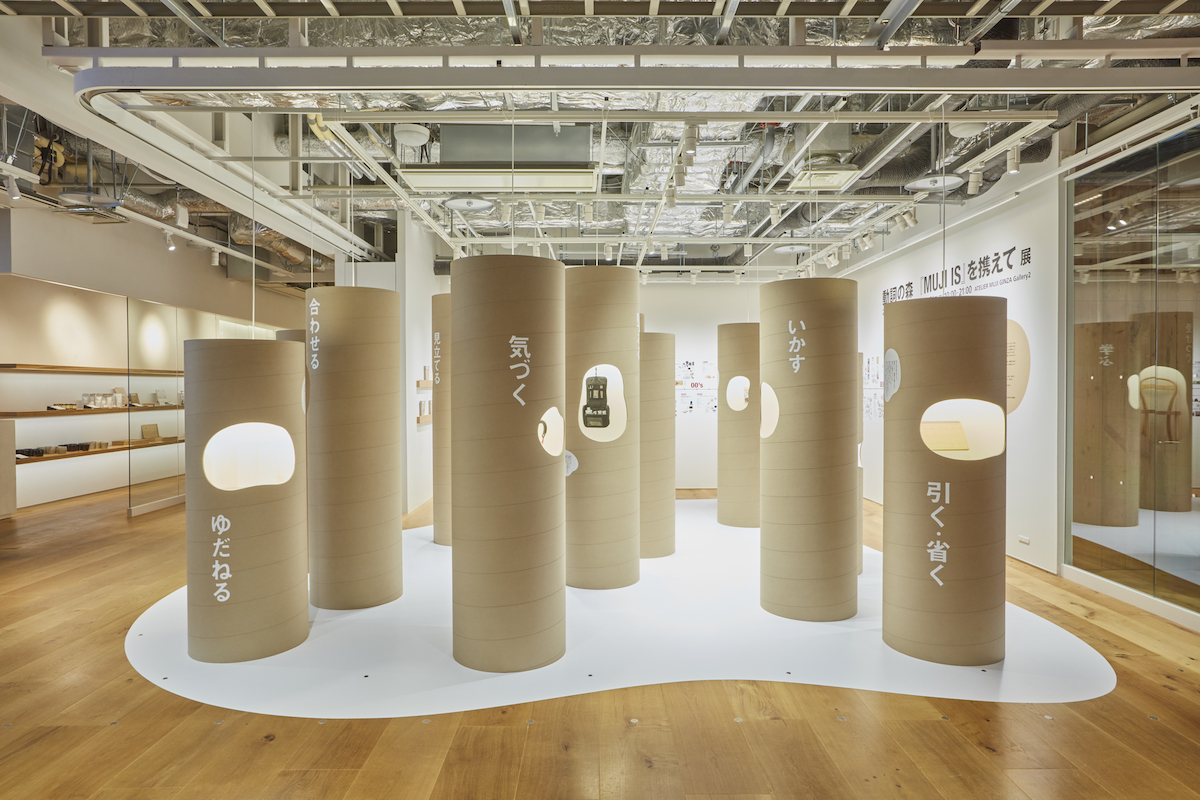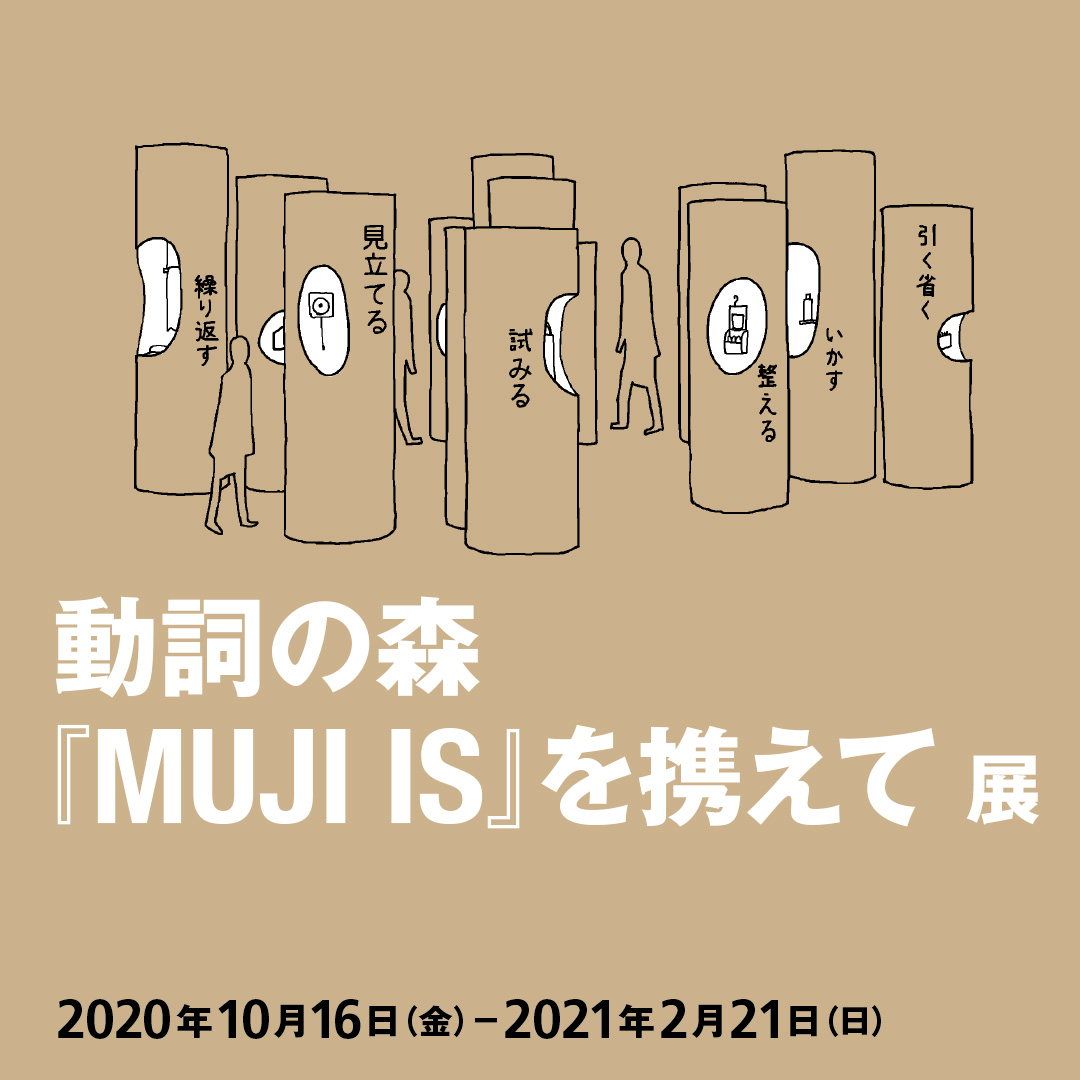 Taking a walk with "MUJI IS"
In 1980, MUJI was established in Japan as an antithesis to consumer society, where capitalism and its logic were over-prioritised. Suggesting "good products" from a "no-brand" point of view, our action showing living aesthetics has grown on a global scale to achieve our concept of a "pleasant life": now we cover everything from products and ideas to people and social systems. We feel as if we were a young seedling now grown into a tree, becoming a part of the forest, and eventually of the earth itself.
For this exhibition, we have picked 15 verbs, each related to our products and activities, from our recent book "MUJI IS" to celebrate MUJI's 40th anniversary in 2020. So, why don't we walk into the forest of MUJI verbs along with this book?
Hiku・Habuku (Subtract) / Ikasu (Utilise) / Kazaranai (Simplify) / Manabu (Study) / Tou (Question) / Uketsugu (Inherit) / Matomeru (Bundle) / Totonoeru (Organise) / Yorisou (Support) / Kizuku (Notice) / Yudaneru (Entrust) / Kurikaesu (Repeat) / Awaseru (Combine) / Mitateru (Imagine) / Kokoromiru (Experiment)
MUJI will accompany people throughout their lives with these verbs. Our ideas and actions will evolve further, as they always have done, with people all over the world.
ATELIER MUJI GINZA
Opening times:

10:00 ― 21:00
*Please check this website for opening hours.

Venue:

Admission free
Event:

* In the event of unforeseen circumstances, there may be some changes or cancellations of these events. In that case, we will announce the details on the ATELIER MUJI GINZA official website and SNS accounts.
Organiser:

MUJI

Planning collaboration:

MUJI Laboratory for Living

Space design:

TORAFU ARCHITECTS Inc.

Graphic design:

Akiko Kurachi

Site construction:

TOKYO STUDIO CO., Ltd.

Curation:

Junko Suzuki

Planning and Management:

Household Division / Household Design, Ryohin Keikaku Co., Ltd. and ATELIER MUJI GINZA (MUJI GINZA)